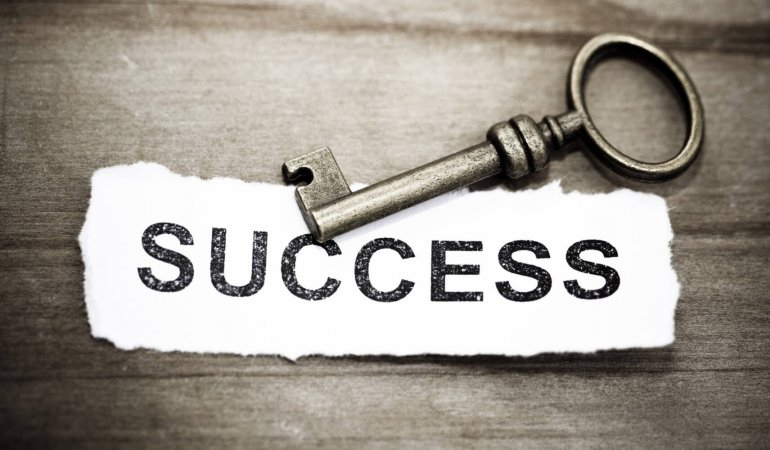 I graduated college three years ago in December. As exciting as this was, I wasn't sure where I was headed after. I knew for sure I didn't want to jump right into a job. The previous summers I worked as a server part time, and in college I was a tutor which was also part time. I knew for sure I wanted a break. After four and a half years of mentally, socially, and emotionally challenging times, I felt it would be best to rest. Also, I had just moved out of my house that summer before graduation and was anxious to just spend unlimited amounts of time with my boyfriend. Yet, there was a voice in the back of my head that said, "No, you have to get right to work!" Of course that voice was planted there from the social stigma and pressure of, "you HAVE to get a job right after college or you won't succeed." Granted, most of my friends actually did have jobs lined up. Solid career jobs. Teaching, nursing, and so forth. I felt torn. My gut and heart told me to take time to discover what it was that I really wanted to do…my head told me otherwise. I remember going to a couple of my professors and chatting with them about what I wanted to do beyond college. I asked them if they thought it'd be okay to take a break, like a year off after graduating. My one English professor said, "Absolutely! I wish I had done that when I graduated; I would have made different choices and would have been happier." I was shocked and comforted to hear this.
A book that my boyfriend, Dave introduced me to helped me tremendously. There were two actually. A short one titled, "How to Find the Work You Love", and a huge one titled, "Zen and the Art of Making a Living." (links to this good stuff at the bottom!) Both were designed like a workbook that guided you toward inner truths of what passion you wanted to follow. So, following my heart, as I chose to take my break, I took a shot at the books right away in the new year, 2015. I read and worked through them diligently and the results for me were fantastic! I was able to narrow down skills, values, passions that really meant something to me and aim those things towards a career.
I still had not found that job yet. I had my heart set on editing. Back in college, I had the assumption that the only way to get any kind of editing position was to be in a large city. I had visions of living in Pittsburgh and finding work there. Of course, once I moved in with Dave I eliminated that as an option. Then, surreptitiously while visiting one of Dave's friends, I discovered a freelancing website and what freelancing was. This was something I didn't have much knowledge on, and it wasn't on my radar at all for work. Yet when I asked more about it and learned more, it sparked something inside. A new little voice popped in and said, "yes! I think this would work!"
I began researching several freelancing websites. 3 out of 4 were not very reputable, and there were a lot of scammy jobs out there. The one Dave's friend mentioned was called oDesk at the time, currently Upwork. Finally, a reputable site that seemed to have what I was looking for. Long story short, I created a profile and started applying for jobs. Mainly, I was looking for other freelancers who were writing to self-publish. Yet, there was a myriad of jobs that I ended up doing. It took a year or so to build up my profile and my reputation/ratings on the site. And all along the way it was a huge learning experience. I learned how to professionally communicate solely through messaging and emailing which was challenging. I learned how to write an appealing cover letter and profile. I learned how to confidently deal with problems that arose. And all along the way I was enjoying it!
I had found the work I love! Am I making buckets of money? No. Thankfully, I work with Dave at his storage business and that provides steady income, but this was the job that was and is my passion. What I had to learn was that balance between the drive for money and the drive for inner joy. For about a year or so I struggled with not having a lot of money…yet again that came from societal standards. I felt like I "should" have x amount by x time. I "should" have this, and be doing that. What I eventually learned is that no, I don't have to be anywhere or be doing any specific thing by any specific time. How liberating!
Since I'm an introvert, working from home is a dream come true. Not having to be in a crowded building or office is really nice. Not having to have to follow someone else's rules is great. Being able to pick and choose jobs that suit me personally is awesome. Having a variety of jobs and working with people from all over the country and world is exciting. And being able to create my own rates and bid on jobs based on what I believe I should earn is phenomenal! I set my own schedule, and have my own comfy office down in our basement that I like to call my zen room. No stress whatsoever.
***
So I'm working a dream job that the universe seemed to hand to me after taking a desired break after college, and then along comes a life altering course that I chose to take to overcome family issues. This course I've mentioned before, and will mention forever is The Landmark Forum.
Once I completed the three day, intensive personal development course, (which led to some HUGE breakthroughs in my life…I'll save that for another post), I followed up with several 10 week seminars that are a supplement to the course. To date, I think I've done about 4 of them and am about to sign up for my 5th!
Through these seminars I have been able to continue to redefine my perspectives on life. I have chosen several areas of my life to work on, and somehow the work entwines itself into every aspect of your life. The current one I am in is called, "Living Powerfully: Defying the Predictable". The last one was about success. Why I gave a brief history of college, work and money is because I've been cruising at a point in my life where things are just working. I'm happy. And I'm successful.
Through all my personal development personally, with Dave, through books, and most importantly through Landmark, I've learned and developed the ability to create anything I want for my life! To come from nothing. Which means constantly recreating moments. Dealing with breakdowns powerfully, getting to the root of issues to clear them completely. One of the key distinctions that struck me and stuck with me is that success is not a place to get to, rather a place to come from. Meaning, you just already, always are successful! There's no end point. Instead of Do, Have, Be, you live life Be, Do, Have. Meaning, instead of doing things in order to have something so you can be happy… you can just be happy (come from a place of happiness no matter what your circumstances are), do what you love (because that's what comes naturally for you) and have anything and everything you want! The same with being the cause in the matter of life no matter what your circumstances are. You have to BE to create.
There are no boundaries when you are constantly in control and creating new possibilities. Over and over again. I've let go of my money worries. I've stopped being in some future that doesn't exist and choose now. Right now. And now, and now and now. All we have is now. This has helped me not freak out about not having as much money as I'd like.
My confidence shattered the ceiling. I've been gaining jobs more rapidly, speaking to others, strangers in ways I wouldn't have years ago. I've self-published a poetry book and sold dozens of copies. I've gained and held integrity regarding my editing job along with my responsibilities at the storage business. There's just…so much!!
I guess one of the main points I'm trying to make through all of this is that: standards are made up. You don't have to follow them. So, when getting out of college, there's no one you have to please but yourself, and if jumping right into a job isn't for you, then don't do it! It's as simple as that! Create the space for yourself where you can grow and flourish. Create the space to discover. Play! Play in this space and you'll be surprised at what you uncover.
Two: Success does NOT depend on social status, wealth, possessions, what degree you have, what job, etc. All that matters is what makes YOU happy! You are successful because you are successful! Because you say so! Other people do not rule YOUR life. I spent a lot of time comparing myself to others in the past. I wasted my time. Comparisons are odious, after all. So, look at where you're at. What are you doing that makes you truly happy? Where aren't you happy? What's missing? How can you take an action that will cause a breakthrough in that area? You have a say in your life! All day, every day. There are so many people who can't get out of their heads. They can't get out of their own way. All it takes is seeing. And perhaps taking some responsibility and having integrity.
I remember contemplating grad school. Thinking that it would good in order to get better jobs. Because, you know, college "just isn't good enough anymore." No, having a higher degree and or a doctorate does not make you more successful than others. (As I once strongly believed.) It's certainly not necessary for success. This is a big take away for myself that I've noticed as I've continued on my path. I don't need to follow what society stresses and pins as a high honor (and sometimes more of a bragging right.) Kind of like those that feel the busier they are, and more exhausted they appear, the more heroic they'll seem to others. Life wasn't meant to be lived that way. And no, you don't "have" to.
I am thrilled with where I'm at, how far I've come, and where I continue to go. I am constantly evolving with no end goal. There is never a finish line. Never that one place you "have" to get to. It's a deadly trap to fall into if you live in the mindset of, "if I just make it to here and have this…. I'll be happy!" Because there will be always be "one more thing" you "have to" get to. And so you'll live your life chasing down every "thing" that you think will make you happy until eventually…you're a piles of bones in the ground.
In the end, we're all a pile of bones…so why not live this big, beautiful conscious, ever-evolving life with peace, grace, and ease? Why not have everything you want without chasing and exhausting yourself physically and mentally?
Why not live the life that YOU can create?
Who Doesn't Love Good Stuff?
Zen and the Art of Making a Living